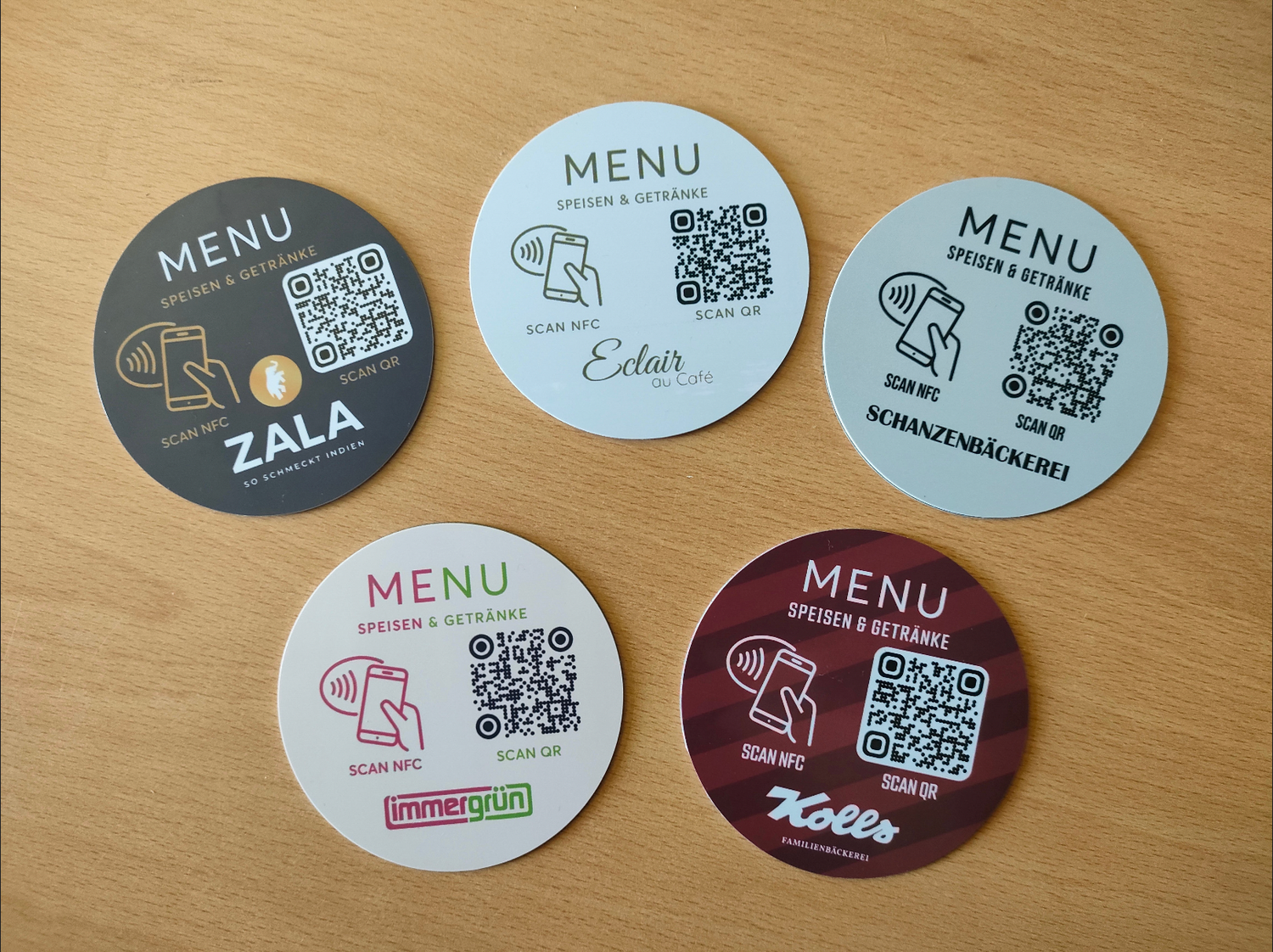 Tomorrow's menu is completely digital
No overnight orders from your print shop. No more processing times. The menu of today and tomorrow is completely digital, powered by loyal.
To the digital menus
Intuitive menu dashboard
You can use the clear dashboard to adapt the menu as you wish at any time.
3 easy steps to order
Step 1

Select the desired display type and order it in the desired quantity.

Step 2

You will receive an email from us with a questionnaire. There you enter the desired specifications such as logo, colour, table number* and special requests.

Step 3

Your order will be processed and shipped to you in 2-8 weeks.

You will receive an email from us with your access data for the menu dashboard. Now you can configure your menu and upload content.
Dashboard Features
Upload:
- PDF documents
- URLs / links
- Google reviews
- Social media
- Self ordering (on request)